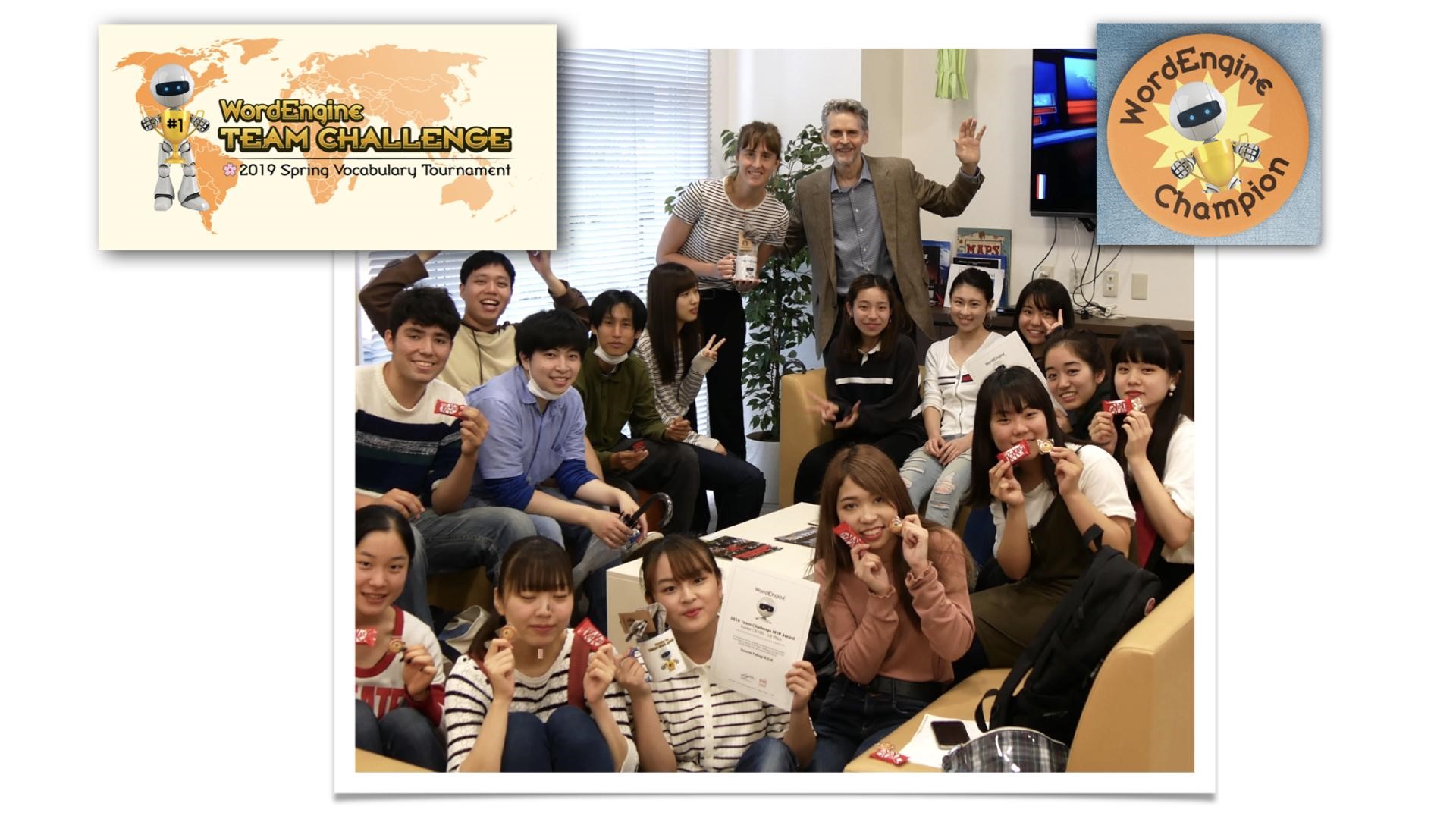 Lexxica
Research confirms that WordEngine is the fastest way to memorize thousands of new vocabulary words and spoken expressions. Top schools around the world depend on WordEngine to help students quickly improve their conversation and reading skills, and to score higher on TOEIC®, TOEFL®, and IELTS® tests.
WordEngine is for schools and teachers seeking a proven, professional system for increasing students' comprehension of high-frequency vocabulary.
WordEngine is highly regarded among teachers and students as a fun, simple and effective way to quickly improve English ability. WordEngine is the original online vocabulary supplement and it is still by far the most advanced and easy to use.

WordEngine automatically adjusts to the specific lexical needs of each student based on their actual vocabulary composition. WordEngine begins with the patented V-Check, a lexical test that identifies the specific words each student already knows, and the specific high-frequency words they do not know. 

V-Check generates a report with correlated scores for a wide range of standard proficiency tests including: TOEFL, TOEIC, IELTS, CEFR, EIKEN, Japanese university hensachi, and more.
V-Check allows WordEngine to tailor a personal sequence of new words for each student such that the most frequently occurring words they do not know are taught to them first. WordEngine scientifically controls the difficulty of words coming into each student's study sequence. 


Control over the known to unknown ratio allows WordEngine to maintain a comfortable Flow State in a channel that is above boredom and below anxiety.
Independent research has shown that WordEngine significantly increases average TOEIC and TOEFL test scores faster and higher than other self-study methods. This is primarily because WordEngine increases word recognition speed and word recognition speed is the most essential and fundamental determinant of language ability.
With WordEngine, average students will learn and retain 400 new words per month. To put that number into perspective, 400 words is more than the average L2 EFL student acquires during three years of formal EFL education.
The top 5% most highly motivated learners will learn and retain up to 7,000 new words per semester; effectively tripling or quadrupling their current vocabulary sizes.
WordEngine systematically teaches all aspects of word comprehension including; aural, visual, and contextual comprehension; and of course WordEngine employs spaced repetition to ensure long-term memory retention.
There are 20 subject courses to choose from including the main course for General English, and 19 special-purpose courses such as; Daily Conversation, Presentations, Hospitality, TOEIC, TOEFL, CEFR, EIKEN, SAT, GRE, etc.
Teachers set weekly study goals for their classes and receive weekly email progress reports that are perfect for fast and easy grading. If you want to print out paper quizzes for use in class, just login to your VAdmin account and click the button.
Teachers can easily integrate WordEngine into an existing EFL/ESL curriculum without making any changes other than eliminating the drudgery of grading homework. Let WordEngine do that work for you while you enjoy the benefits of improved overall academic achievement.
Lexxica's experienced, bilingual support team is always ready to provide schools and departments turn-key registrations and full support for teachers and students. Our mission is full satisfaction; no excuses.
Presentations by or related to Lexxica
Promotional
Visit the
Lexxica page
Sun, Jun 6, 10:45-11:15 Asia/Tokyo | Room I
A FREE Team Challenge Vocabulary Study Tournament will start on June 14th and end on July 25th. Winning teams will receive virtual trophies and merchandise awards. Thousands of students in hundreds of classrooms from seven countries have participated in our prior Team Challenge tournaments. Participating students will learn from 1,500 to 5,500 new high-frequency words over the six-week tournament period. Best of all, because high-frequency words occur so often in both authentic and inauthentic English (eg graded readers) your students' newly learned words are highly likely to be repeated, reinforced, and internalized through multiple near-future encounters in your classroom and beyond. All participating students will be provided with 8 weeks of free access to the WordEngine online mobile vocabulary study application. All participating teachers will receive free progress reports and tournament updates for their teams. This presentation will answer your questions about the next FREE Team Challenge Tournament and take reservations from those who wish to participate.