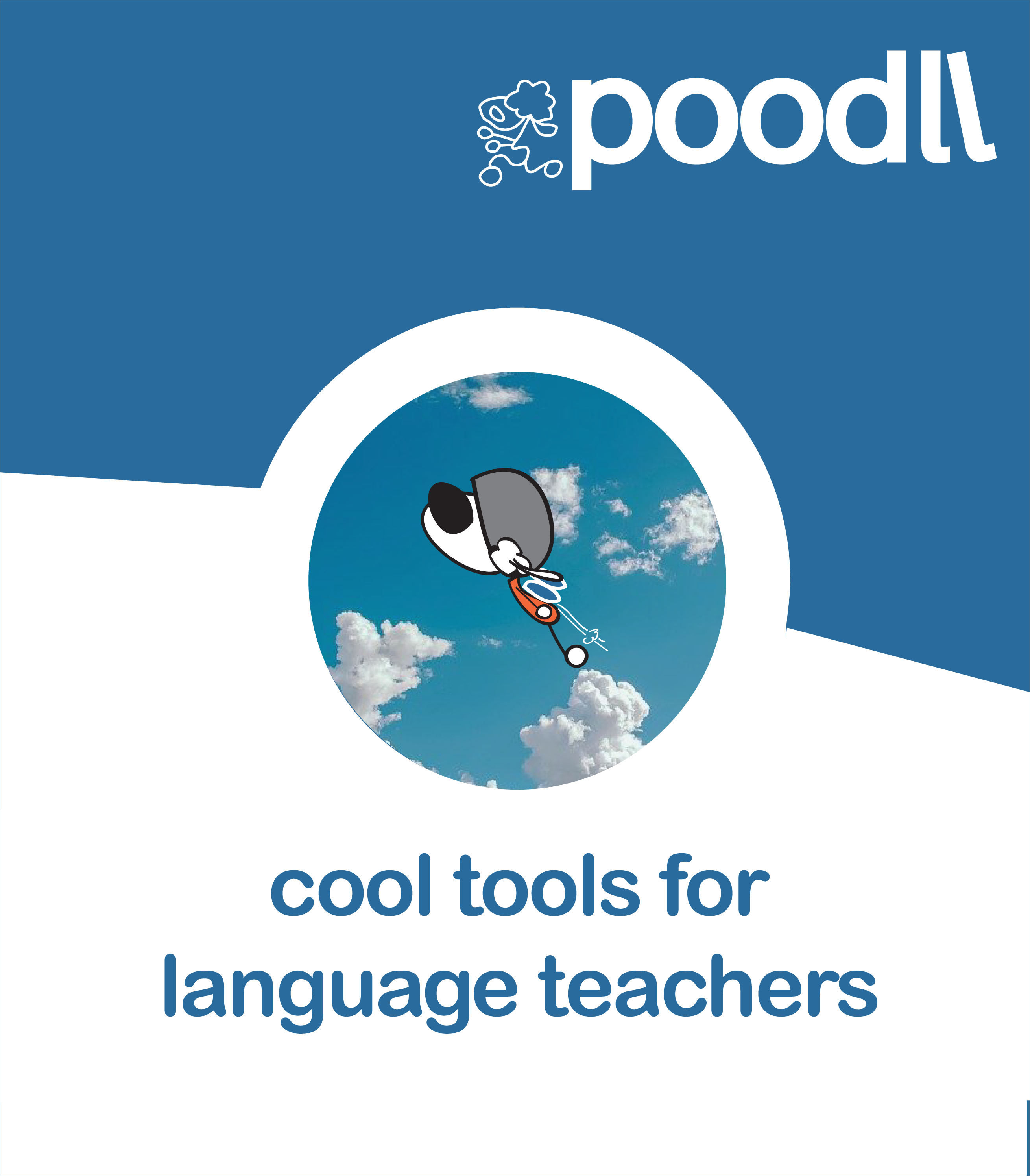 Poodll
THE BEST Language Teaching Tools FOR YOUR COURSE.
Poodll, in association with TeacherTools.Digital, is proud to sponsor JALTCALL2021. Poodll is a widely used set of additions to the Moodle LMS for language teachers. Teachers use Poodll to create audio and video recording assignments and quizzes, deliver speaking and listening drills and more. Many large and established organisations use Poodll, including The US Peace Corps, Royal Caribbean Cruise Line, and Trinity College London.
Poodll is developed, maintained and supported from Nagasaki, Japan. Come and hear more about Poodll at our presentation here at JALT Call 2021. Or book in a time for a personal demo at: https://calendly.com/poodllsupport
Presentations by or related to Poodll
Promotional
Visit the
Poodll page
Sat, Jun 5, 15:30-16:00 Asia/Tokyo | Room I
As language teachers, we face many frustrations and complications in delivering our lessons. These frustrations have only multiplied in the post-pandemic world.
Technology can help, but often presents its own problems. Unintuitive or overly complex interfaces. Lack of functionality. Lack of features specifically designed for language teachers.
TeacherTools.Digital, on the other hand, has been designed by language teachers for language teachers. Each teacher gets their own account, with their own classes, student lists, and activities.
TeacherTools.Digital offers 8 innovative activity types that cover all four skills of speaking, writing, listening, and reading, and empowers teachers to deliver both new and existing content in a variety of contexts, including online, blended, hybrid and even face to face.
In this presentation, the designer and developer of TeacherTools will demonstrate and explain how the platform helps teachers to create engaging and effective language learning activities quickly and easily.
Join Paul Raine, a 15 year veteran in Japanese university classrooms, to find out how TeacherTools can both reduce teacher stress and improve student engagement in a variety of language teaching and learning contexts.
Promotional
Visit the
Poodll page
Sun, Jun 6, 13:45-14:15 Asia/Tokyo | Room E
Using Poodll Languages autograded activities for efficient learning Poodll Languages is a set of four formative assessment applications for language learners. The applications are ReadAloud (oral reading), Wordcards (vocabulary acquisition), MiniLesson (listening and speaking) and Solo (open speech assessment). Each activity can be graded automatically, freeing up teacher time and giving students immediate feedback and the opportunity to re-attempt at will.
In the presentation the Poodll founder and lead developer will introduce and demonstrate each activity. Poodll Languages is developed for use on the Moodle LMS but can also be used with Blackboard, Canvas and other LTI compatible LMSs.