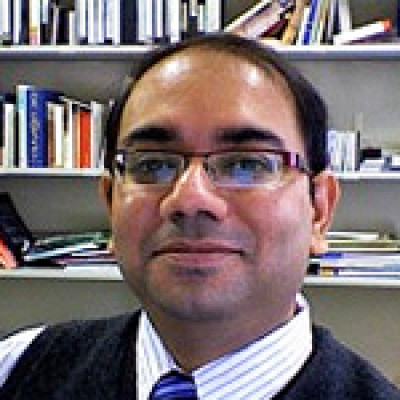 Debopriyo Roy
The University of Aizu
About
Professor of Technical Communication and Computer-assisted Language Learning at the School of Computer Science and Engineering - Center for Language Research, The University of Aizu.
Sessions
Show & Tell Presentation
Teaching Professional and Technical Communication with New Media Design: Towards Linguistic Entrepreneurship in a COVID-2019 Landscape more
Sat, Jun 5, 11:30-12:15 Asia/Tokyo
The COVID-19 landscape provides a unique opportunity for computer science (CS) majors to learn about the redefined impact of disruptive technologies in the market that will likely influence how we conduct our businesses in years to come, and in turn, shape our workplace and residential environment. However, regular CS courses are expectedly not always focused on such global understanding, and therefore not providing much opportunity for students to develop an overall macro understanding of how serious realignment is happening in the technology market with the advent of COVID-19. This is where the language courses based on digital entrepreneurial storytelling and focused on professional and technical communication add value for CS majors. Digital storytelling as a business model is getting more established. This presentation will showcase the pedagogical value and curriculum design of an elective soft-hard CLIL based professional and technical communication course on entrepreneurship and innovation using assignments based on digital storytelling. The course content used topics on contact tracing apps, virtual therapy, and mental health apps, 3D printing, RFID technology, the shifting focus of different industries, video calling/streaming, Stanford's design for extreme affordability program, drones to monitor social distancing, telehealth/telemedicine, use of drones, AI and big data to fight COVID-19. The presentation will discuss results of student performance with such content in a language classroom, and how to promote entrepreneurial thinking with the use of different information design exercises using SWOT analysis online templates, promotional video design rubrics, and sentiment analysis. The presentation will further highlight student perceptions about such professional and technical communications assignments in the course.